MASS TIME
Participate in Mass
Join us for Mass or other prayer opportunities.
Mass
---
Sunday: 10:00am
Weekday: Wednesday – Friday 5:30pm
Saturday Vigil Mass: 5:00pm
Confession
---
Saturday: 3:30 – 4:30pm
Wed, Thur, Fri: 5 – 5:20pm
(Ends 10 min. before Mass)
Enter on the Southwest entrance of the Church, by Lee & 2nd Ave.
(Or by appointment.)
News
Latest News
There's many exciting things going on at St. Anne and we want to help you find what you're looking for. Stay up to date by reading the most recent St. Anne updates below. Be sure to use the arrow keys below to see them all!
All Souls Day Prayer Service
On Tuesday November 2 at 7:00PM, we will offer our traditional All Souls Day Service of prayer, music, and remembrance to honor our loved ones who have died. Everyone is invited to bring pictures and mementos to place on our Altar of Remembrance. These pictures will remain until the beginning of Advent and be a sacred place in the midst of our community. If you have questions or need a ride, please call Carol Ford (206-281-5920) or Monica Bradley
(cell – 206-286-7694). Masks are required.
Adoration Sign Up
You've asked for it and we're almost there.  Adoration will take place in the old Convent.  Our start date is currently contingent on providing secure access and some minor repairs.
In the meantime we've created a sign up in preparation for our weekly adorations. Our first goal is to have 12 hours of adoration every week. Wouldn't it be amazing if that could become daily, then perpetual?  If you are unable to commit weekly and wish to have adoration you can still sign up to express interest and even bring or invite a friend.
SIGN UP
Covid Guidelines Update
There is no pre-registrations required to attend Mass anymore.
We require everyone to be masked.
All are welcome to attend weekend Mass and choose your own seats.
---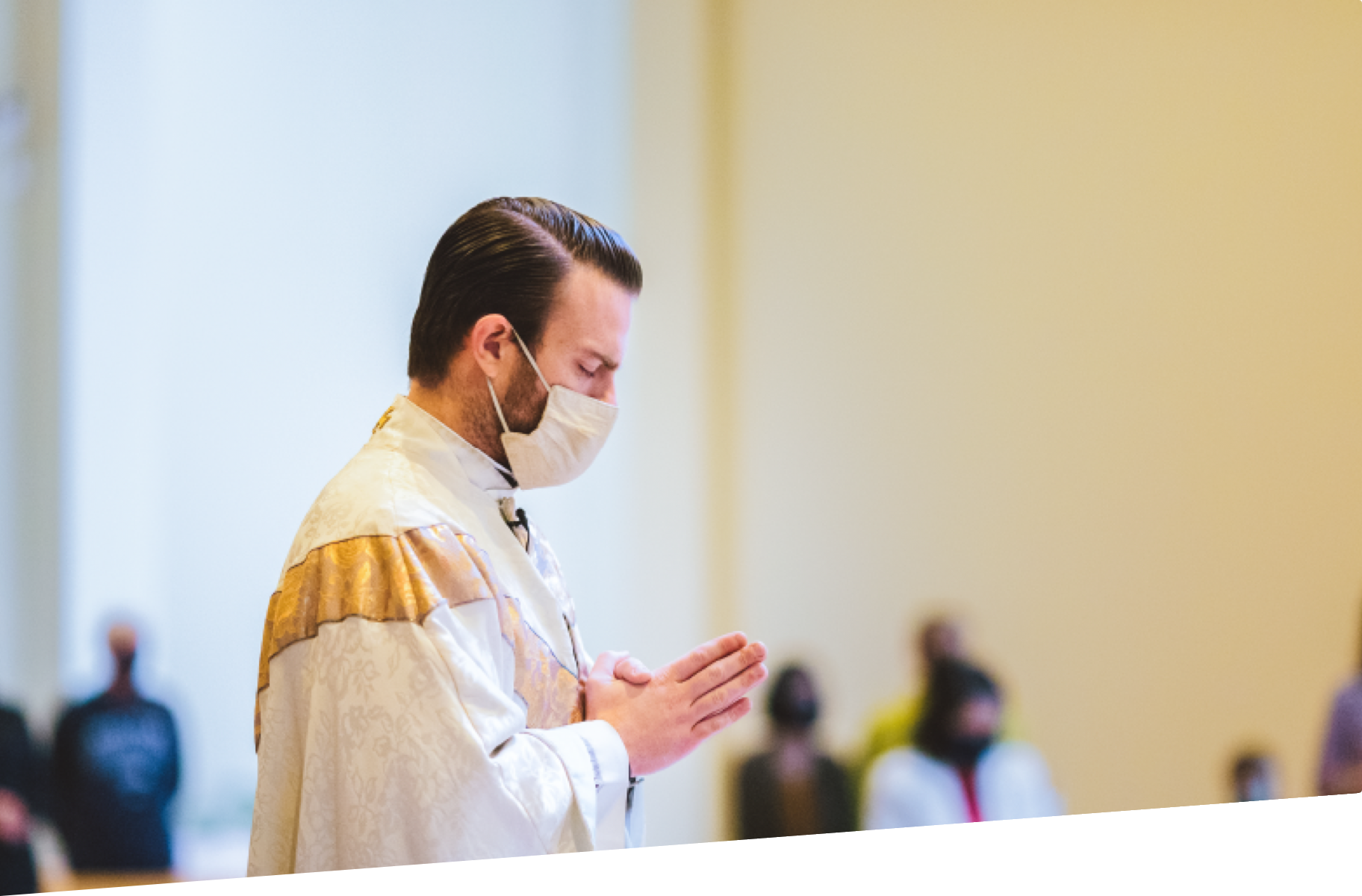 Experience a welcoming environment that nurtures your growth in faith and fellowship of the Lord. Please join us for the upcoming events.